MIPIM price for the Seguin Island Musical Complex
Partager sur LinkedIn
In Boulogne-Billancourt, the island Seguin, former stronghold of the Renault factories, inspires architects.
It's a project designed by the Japanese Shigeru Ban (Pritzker Prize for architecture 2014) and the French Jean de Gastines who has just been awarded.
The departmental music city that is being built on a plot of 2.35 hectares by the Bouygues group for an investment of 170 million euros.
The project is scheduled to be completed in 2017.
The project, which was competing with other operations in Hong Kong, Berlin and Denmark, came out last week at Mipim, the big real estate fair held in Cannes .
The cluster Méca is proud to participate in the development of this project by supporting the company in charge of the project management on the design of the mechanisms of the photovoltaic sail.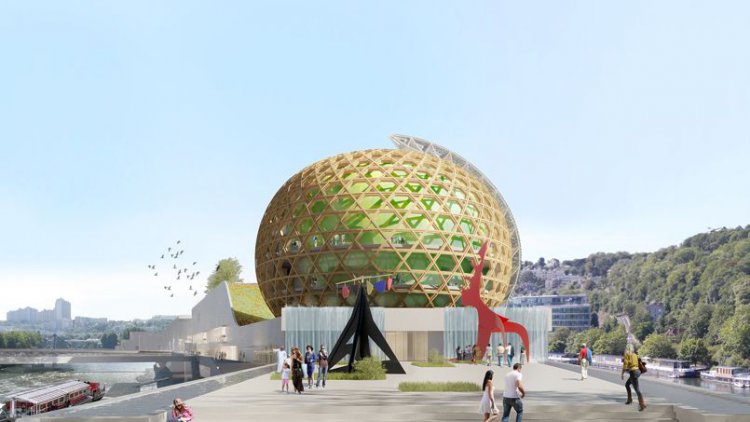 Credit : Shigeru Ban Architects Europe-Jean de Gastines Architectes