The 5 domes of the Orthodox Cathedral
Partager sur LinkedIn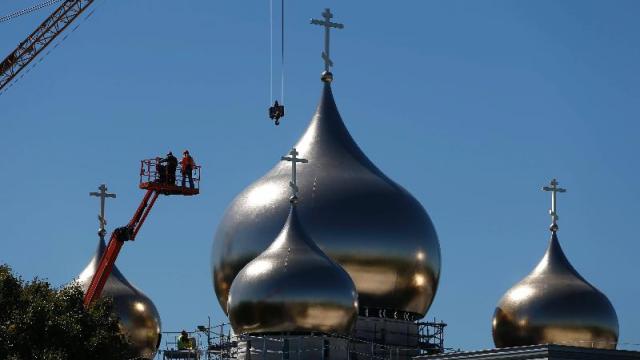 The 5 domes of the orthodox church in Paris
Near the Eiffel Tower, the Russian Orthodox Church is finally headed with 4 bulbs manufactured by the company Vannetaise Multiplast in collaboration with our engineering office Meca.
This is an amazing showcase of the expertise of Multiplast which is specialized in composite materials and carbon.
Last March, the Parisians had observed a strange ride during the establishment of the first dome of 12meters and 9 tons. This Wednesday, the four small domes joined the roof of the Russian Orthodox Church Holy Trinity.
Meca is proud to have accompanied Multiplast for the realization of this architectural project.