Partager sur LinkedIn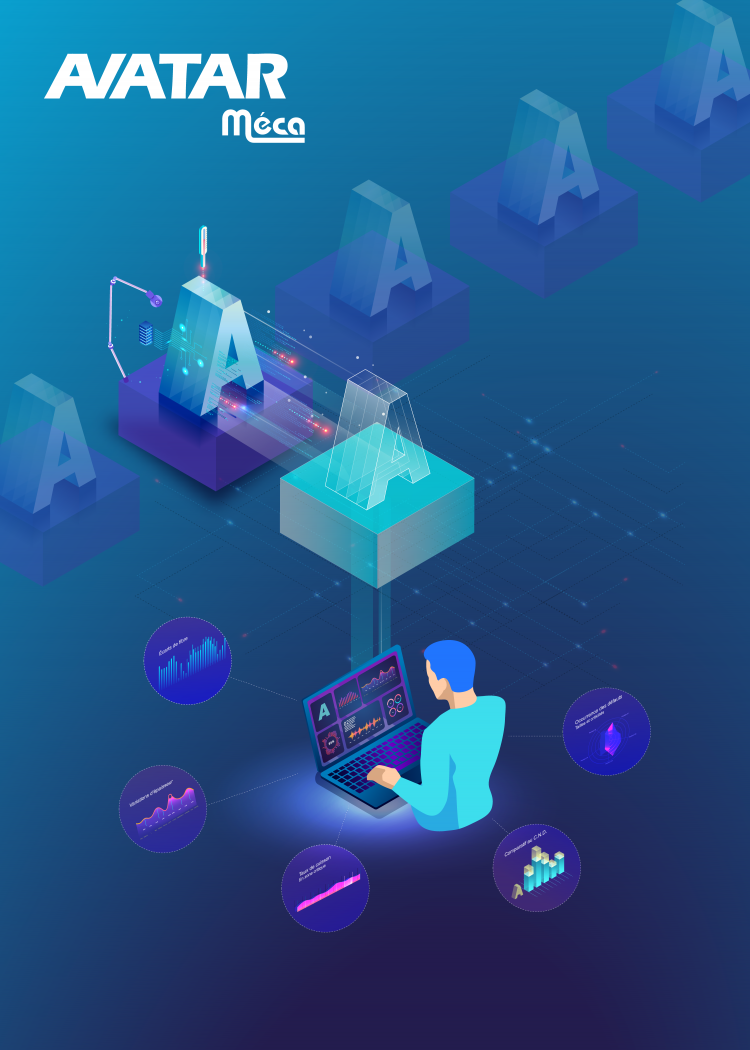 MECA joins the new AVATAR R&D project
MECA takes part of a new R&D project: AVATAR
AVATAR is a two-year research project for access to the digital twin of Aeronautical composite processes. This project is part of Research & Development surrounding a solution for anticipating, controlling and correcting possible defects in composite parts manufactured for aeronautics.
MECA is involved in the AVATAR project in partnership with AIRBUS, École Centrale de Nantes, Compositic, Infodream and Coriolis, the project leader. The overall budget for the project is € 3.59m, partly funded by the council for civil aeronautical research (CORAC).
Context and challenges Avatar Project :
The substitution of metallic materials by composite materials in the aeronautical field has been done gradually over the past 30 years.

Even if the share of composites is increasing in new aircraft programs, actual conventional or automated composite processes respond only to long-haul aircraft's medium speed volumes (15 aircraft / month). The processes are mature and compatible with the current volume but do not fit for the medium-haul aircraft of the future "Full Composite" with high-speed productions rate of 60 aircraft / month and more.
To achieve this, AVATAR offers an original tool monitoring approach which will be coupled with process simulation in real time and thus allow the development of the digital process twin.
The project's objectives in R&D :
The goal of the AVATAR project is to develop a software solution which permits to control the process parameters, the online quality and to develop a means of control on tooling coupled by simulation in real time. This "smart" connected tool offers greater control of the process (identification of areas to monitor, real time cycles optimization, state of use of the mould, etc.).
Strategic challenges for MECA :
MECA's developments, specifically over the past 5 years, have been carried out on the integration of sensors and measurement systems in composite parts. An autonomous "low data" configured box has been developed internally for the acquisition and processing of measurement flows for the composite.
With AVATAR, MECA continues its development in the field of digital twins by developing connected "smart" tools to improve control of composite manufacturing processes.