Open-gate at the Seguin Island Musical Complex
Partager sur LinkedIn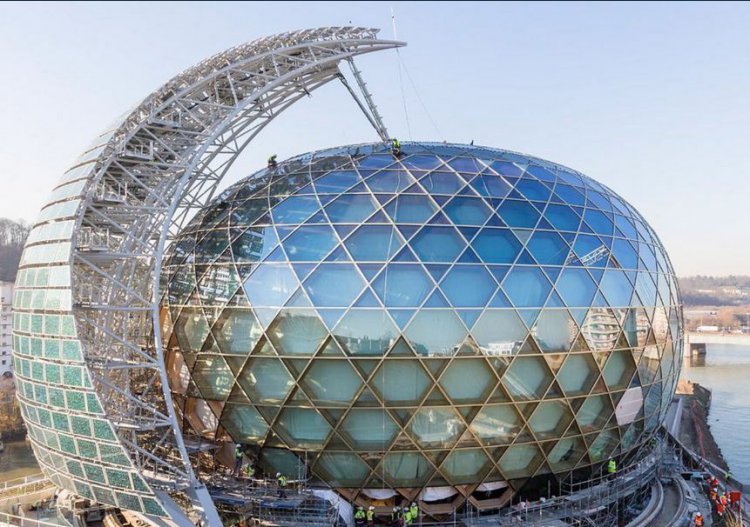 Open-gate at the Seguin Island Musical Complex
For the first time, Shigeru Ban, the architect of the Seguin Island Musical Complex, organizes an open-gate to make a visit of the 35 000 square meters of the complex, with the french architact Jean de Gastines.
The Seguin Island Musical Complex is located in Boulogne-Billancourt, near Paris.
Méca follows this construction because we took part of the construction of the sails. Covered with more than 800 m² of photovoltaic solar panels, rotating around the glass auditorium, the sail will follow the sun's path.