JEC WORLD International Composites Event
Partager sur LinkedIn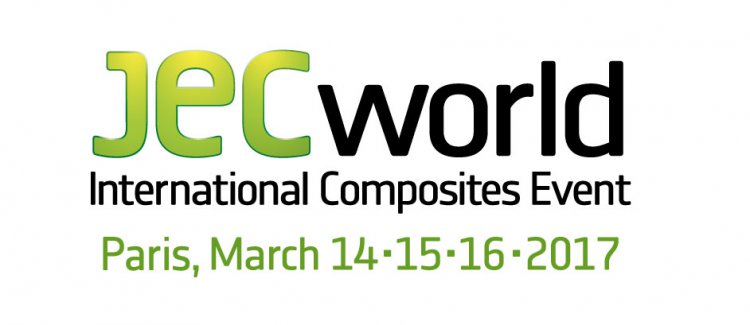 JEC WORLD International Composites Event
JEC World 2017 is the largest composites show in the world that covers the whole composites value chain from raw material to processors and final products.
During the show, the competitiveness cluster EMC2 will be present on booths R60 and R62 Hall 6.
EMC2 is an efficient ecosystem in the field of advanced production technologies. The development of SMEs is at the heart of the strategy and actions carried out by the cluster. EMC2 animates the Jules Verne label Manufacturing Valley, the reference ecosystem of French know-how!
Méca is a member of the EMC2 cluster and has collaborated with the IRT Jules Verne on the HOBIT project for the manufacture of a composite blade.
The blade 1 / 7ème will be exhibited from 14th to 16th March 2017 on the stand of the pole EMC2 in the zone "factory of the future".
The prototype, represents a composite tidal blade. It was developed in the HOBIT project. The aim of this project is to develop a new automated manufacturing process for a low cost and high volume production of tidal blade.
More information about the show: Jeccomposites.com/events/jec-world-2017