Manny building mesh – Tetrarc architects in Nantes
Engineering office for innovative structures in architecture and construction
Calcul-Meca is specialised in technical development assistance for innovative structures. We work with all actors in the construction sector.
Our role is to assist, advise and communicate with the decision-maker, the architect and other actors. We inform them about the structural constraints and also the materials and technics performances.
We work equally on new constructions and renovations.
We use several calculation methods to optimise the use of materials in structures:
static
dynamic (earthquake, fatigue, etc.)
thermal
Links to construction standards and rules
Consideration of residual constraints linked to manufacturing
Calculation office for industry
We are able to respond to all your needs in terms of structural calculations and design analyses
Drafting of calculation specifications.
Feasibility study, transposition of metal to composites.
Validation and optimisation of parts.
We offer a wide range of services during the R&D phases in relation to behaviour of materials and project studies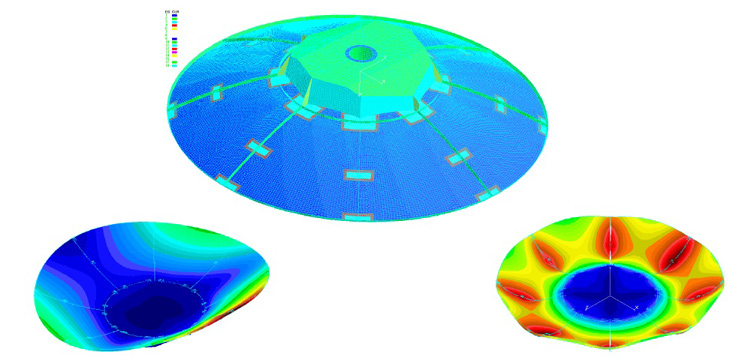 Radome composite antenna
R&D studies
Our company has carried out R&D projects for specific studies requested by clients as well as in-house R&D projects in order to develop our expertise in new fields of investigation.